新闻资讯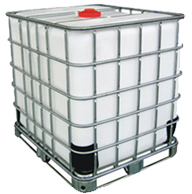 新闻资讯
Hydrofluoric Acid China Supplier
时间:2023-03-19 16:30:20浏览次数:
Anhui Xuxin Chemical Co., Ltd. is a professional company engaged in Hydrofluoric acid chemical products, the company located in Anhui Province, China, manufacture and export hydrofluoric acid.
The products include 30%-55% Industrial hydrofluoric acid, 40%-55% Extra-pure hydrofluoric acid, 49% Electronic-grade hydrofluoric acid. The products have been widely used in IC and VLSI chip cleaning and etching, stainless steel, pickling, glass products, electroplating, pigment, pharmaceutical and other industries.
The good quality and perfect services help the company earn high reputation from clients over many countries, which covers Europe, South America, Middle East, Southeast Asia and Africa.
Welcome your contact and visit!
Web: http://www.sgye.com/index.php?lang=en
Tel: +86-13636396173
WhatApp: +8613636396173
WeChat: mickle_tang
Email: mickle.tang@qq.com
Office: Luqiao YanHua Chemical Industrial Park, Dingyuan, Chuzhou City, Anhui Province, P.R.China